School of Chemical Engineering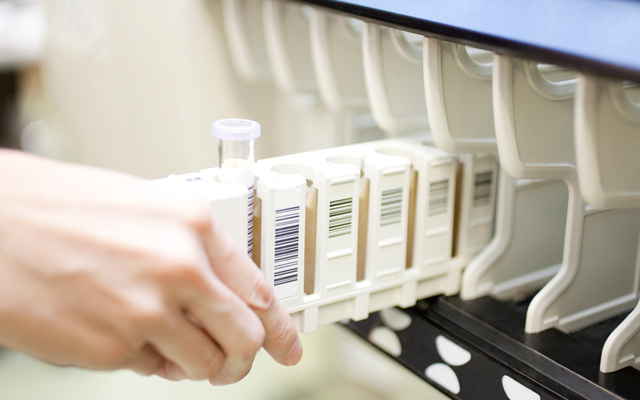 +82-62-530-1900

The School of Applied Chemical Engineering was established in 2002 by combining the existing faculty of the School of Chemical Engineering with the faculty of the School of Applied Chemistry to meet the changing demands on education and research as dictated by the chemical and chemical-related industries. The chemical industry has progressively shifted its strategic target from the conventional large-scale production of commodities to the production of multi-species fine chemicals with high additive values. Furthermore, the industry is striving to expand its business territory by incorporating the newly emerging technologies such as Bio Technology (BT), Environmental Technology (ET), Nano Technology (NT), and Information Technology (IT).

To accommodate such worldwide trends into the education programs and research activities, the newly restructured faculty of Applied Chemical Engineering comprises the following five majors: Chemical Engineering, Fine Chemicals, Polymer Engineering, Textile Engineering, and Photonic and Electronic Materials.
Chemical Engineering
The major in chemical engineering pursues the training of high class chemical engineers engaged in the design and operation of chemical plants and the research and development in the chemical industry. The current chemical industry has changed rapidly to one of high efficiency, high accuracy and the systematization of processes. The objective of the program has garnered special emphasis on training competent professionals with the broad to have the ability to adapt to a variety circumstances that present themselves. Therefore, the curriculum of the major is composed of reaction engineering, separation processes, chemical thermodynamics, computer applications, chemical engineering design and chemical engineering lab in order to have students learn the basic knowledge in this their major and special projects related to their major.
Fine Chemicals
Fine Chemicals Engineering deals with Molecular Chemistry and New Materials and New Performance Products. The Fine Chemicals Engineering Department consists of a strong combination of molecular chemistry and chemical engineering. The department produces fine and special chemicals based on end-user needs. Fine chemicals are specific molecules of high value, typically produced in low volumes and sold at high prices. Fine and special chemicals include biologically active products such as drugs, pesticides, and cloth, and functionally active products such as dyes, pigments, additives, catalysts, and electronic and photographic products. This department pursues excellence in teaching and research on fine and special products. To meet these goals, faculty members encourage student creativity about design and preparation of new chemicals and advanced materials. This major curriculum includes special subjects such as fine chemical materials, organic synthesis, purification of chemicals, and experimental analysis to match future chemical industry needs, focusing on molecular design and synthesis, product design and production, and separation and purification.
Photonic and Electronic Materials
Our educational objective in this major is to prepare students for an engineering career centered on the chemical and physical processes required in photonics, microelectronics, and energy industries. Keepingpace with the challenging opportunities afforded to chemical engineers in these industries, the curriculum of this major emphasizes materials chemistry and materials processing, based on the basic principles in chemical engineering, such as: transport phenomena, thermodynamics, and chemical reaction engineering. Through the curriculum, students will receive the training necessary to prepare them for successful industrial careers or for advanced study.
Polymer Engineering
Polymers are ubiquitous and pervasive in industry, science, and technology. These giant molecules have significance not only in terms of products such as plastics, films, elastomers, fibers, adhesives, and coatings but also less obviously though none the less importantly in many leading industries (aerospace, electronics, automotive, biomedical, etc.). The objective of our academic functions is the practical application of scientific and engineering principles to generate new material and processing concepts and enhance technical problem-solving capabilities related to the production and use of polymers. The department is dedicated to producing highly-qualified graduates equipped to make significant contributions to the quality of life by their contributions to the engineering profession.
Textile Engineering
Textile Engineering is an applied science including the manufacturing process of fiber products from raw materials, physical and chemical characterizations of the fibers. Recently, textile engineering has become closely related to the IT, BT, NT, ET industries as well as the manufacturing, properties and application fields of high-tech new advanced fibers, such as high-touch fibers (iridescent, skin-like, chameleonic), high-tech fibers (intelligent, high-separation function, biomimetic function, new-frontier), and super-function fibers (aviation, space, civil, ocean. medical, sports, information). The major subjects of textile engineering are textile physics, man-made fibers, dyeing chemistry, textile function design, fiber formation engineering, textile environmental science, geosynthetics, fiber assembly engineering, and textile engineering experiment.